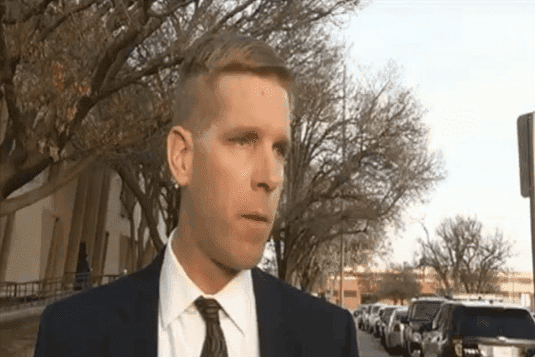 Attorney Chris Hesse of The Law Offices of D. Chris Hesse has been featured in a news segment regarding the 9-1-1 scandal surrounding Terry Childers, Amarillo's interim city manager. On February 14th, 2016, Childers allegedly made three calls 9-1-1 over a briefcase lost at a local hotel, demanding that the hotel be shut down and harassing PSAP employees.
A petition calling for Childers' resignation has gathered more than 1,500 signatures since the incident and has garnered considerable traction in the local media. Childers recently faced the public at a city council meeting for the first time since the controversy began, though he refrained from discussing the issue in further detail.
Attorney Hesse attended the city council meeting and advised Childers to avoid discussing the incident for his own legal protection. Under Texas penal code 42.061, a person can be charged with a Class B misdemeanor offense if they make a 9-1-1 call when no emergency is present and knowingly makes abusive or harassing statements to a PSAP employee. According to Attorney Hesse, "There could be three different agencies that could investigate him. There could be local Amarillo PD. Could be the sheriff's department here, they have jurisdiction. Maybe even state troopers."
Childers addressed the council before Attorney Hesse's statements, expressing regret for the occurrence but refraining from issuing a formal apology. Only time will tell if Childers will indeed be prosecuted for the incident.
Skilled Criminal Defense Lawyer in Amarillo
The hard-hitting Amarillo criminal defense lawyers at The Law Offices of D. Chris Hesse have protected the rights hundreds of accused clients throughout the panhandle area with tenacious advocacy and unparalleled dedication. If you are facing charges, our top-rated lawyers can provide the high-caliber defense you need to maximize your chances of securing a desirable outcome for your situation.
Call (806) 686-2142 or contact our office online to schedule a free consultation today.