Meet Attorney Chris Hesse
Amarillo Criminal Defense Lawyer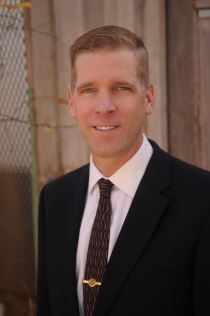 Mr. Hesse was raised in Houston, Texas. He Enlisted in the United States Marine Corps in 1994 and became an Officer of Marines in 1999. In 2003 he was deployed to Iraq in support of Operation Iraqi Freedom. After his tour of duty, he was honorably discharged from the Marine Corps and attended Texas Tech Law School in the fall of 2003.
Mr. Hesse has an extensive background in criminal law matters. He has interned with the U.S. Attorney's Office, two District Attorney's Offices and was a Prosecutor for the Potter County Attorney's Office in Amarillo, Texas. He has engaged in numerous jury trials and obtained victories for criminal defense clients ranging from the granting of motions to suppress the evidence to hung juries, dismissals and not guilty verdicts.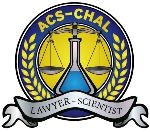 Mr. Hesse took an oath while in the United States Marine Corps to "support and defend the Constitution of the United States of America, against all enemies, both foreign and domestic." Likewise, he took an oath as a Texas attorney to support the Constitution of the United States and of Texas. He believes that defending a client against a criminal charge is supporting and defending the client's Constitutional rights, against all who may want to violate those rights. He vigorously defends his clients and never shies away from a trial.
D. Chris Hesse: The Only Lawyer-Scientist in West Texas
To be successful in criminal defense cases, an attorney needs to have a grasp of scientific evidence and how it is processed. Mr. Hesse is currently the only lawyer in West Texas that the formidable American Chemical Society (ACS) has designated as one of their Lawyer-Scientists. This is one of the highest scientific certifications available to attorneys.
In order to qualify as an ACS Forensic Lawyer-Scientist, an attorney must take over 140 hours of forensic chromatography training and pass a rigorous final exam. From understanding the nuances blood alcohol levels to challenging erroneous lab results, Mr. Hesse can take a much deeper look at the evidence than your average criminal defense lawyer.
Don't wait to get help! Check out our past client testimonials, case results, our informational blogs, and contact The Law Office of D. Chris Hesse today to get started on your case
PRACTICE AREAS
EDUCATION
J.D., Texas Tech University School of Law 2006

Criminal Justice Clinic Qualified Law Student 2006
Texas Tech Lawyer Staff Writer 2004 — 2006
Tech Law Military Association Member 2004 — 2006

B.A., The University of Oklahoma 1999
EMPLOYMENT HISTORY
Law Office of D. Chris Hesse - Amarillo, Owner 2007 – Current

Criminal Defense Attorney
United States Concealed Carry Association Self-Defense & Critical Response Team Attorney

Hedwig Village & Hunters Creek Village Municipal Courts - Houston City, Prosecutor 2012
Bailey & Galyen, P.C. - Houston, Associate 2010 – 2011

Managing Attorney, Houston Criminal Defense

Potter County Attorney's Office - Amarillo, County Prosecutor 2006 – 2007
Fort Bend County District Attorney's Office - Richmond, Internship 2006
Comal County District Attorney's Office - New Braunfels, Internship 2005
United States Attorney's Office - Lubbock, Internship 2004
United States Marine Corps - Captain, 1994 – 2003

Lead logistic missions in Iraq during Operation Iraqi Freedom for 3rd AAV Bn, 1st Marine Division.
PROFESSIONAL ACTIVITIES
Member, International Criminal Court Bar Association
Member, American Chemical Society; Chemistry and Law Division
Member, Amarillo Area Bar Association
BAR ADMISSIONS
The Supreme Court of Texas
The United States Supreme Court
The International Criminal Court
First Circuit Court of Appeals
Third Circuit Court of Appeals
Fifth Circuit Court of Appeals
Sixth Circuit Court of Appeals
Seventh Circuit Court of Appeals
Eighth Circuit Court of Appeals
Ninth Circuit Court of Appeals
Tenth Circuit Court of Appeals
Eleventh Circuit Court of Appeals
U.S. Court of Appeals for the Armed Forces
U.S. Navy-Marine Corps Court of Criminal Appeals
U.S. Air Force Court of Criminal Appeals
Arkansas Western District Court
Colorado District Court
Missouri Eastern District Court
New Mexico District Court
Oklahoma Northern District Court
Oklahoma Western District Court
Texas Northern District Court
Texas Southern District Court
Texas Eastern District Court
Texas Western District Court
APPELLATE AND WRIT BRIEFINGS
Carrion v. State, Cause # 11-18-00210-CR (Tex. App.—Eastland 2020)
Moore v. State, Cause # PD-096-19 (Tex. Crim. App. 2019)
Moore v. State, Cause # 07-00222-CR (Tex. App.—Amarillo 2019)
Tirrez v. Commission for Lawyer Discipline, Cause # 18-0244 (Tex. 2018)
In Re Jose Jaime Rodriguez-Godoy, Cause # 7041A (223rd District Court, Gray County, Texas 2018)
John McRee v. The State of Texas, Cause # 03-17-00021-CR (Tex. App.— Austin 2017)
Ramiro Aguilar v. The State of Texas, Cause # 07-17-00126-CR (Tex. App.—Amarillo 2017)
Samuel Dewon Walker v. The State of Texas, Cause # 02-16-00327-CR (Tex. App.—Fort Worth 2017)
Adam Cody Alvarez v. The State of Texas, Cause # 11-16-00321-CR (Tex. App.—Eastland 2017)
Tirrez v. Commission for Lawyer Discipline, Cause # 03-16-00318-CV (Tex. App.—Austin 2017)
In Re Phommivong, Cause # WR-85,675-02 (Tex. Crim. App. 2016)
In Re Phommivong, Cause # WR-85,675-01 (Tex. Crim. App. 2016)
In Re Phommivong, Cause # 07-16-00298-CV (Tex. App.—Amarillo 2016)
In Re Perkins, Cause # WR-85,009-01 (Tex. Crim. App. 2016)
In Re Phomminvong, Cause # 07-16-00169-CR (Tex. App.—Amarillo 2016)
In Re Phommivong, Cause # 64888-C (251st District Court, Potter County, Texas 2016)
Perez v. State, Cause # 07-16-00320-CR (Tex. App.—Amarillo 2016)
Burks v. State, Cause # PD-0992-15 (Tex. Crim. App. 2016)
In Re D. Chris Hesse, Cause # 105008-1 (Potter County Court at Law # 1, Texas 2016)
In Re Carter, Cause # WR-83,286-01 (Tex. Crim. App. 2015)
In Re Carter, Cause # WR-83,286-02 (Tex. Crim. App. 2015)
In Re Carter, Cause # 01-15-00216-CR (Tex. App.—Houston [1st Dist.] 2015)
In Re Carter, Cause # 01-15-00217-CR (Tex. App.—Houston [1st Dist.] 2015)
Burks v. State, Cause # 14-14-00166-CR (Tex. App.—Houston [14th Dist.] 2015)
PUBLICATIONS & PRESENTATIONS
"Defending the Lawyer-Client," The Defender, Harris County Criminal Lawyers Association, Vol. 3, at pp. 12-16 (Fall 2019)
"Know Your Gun Laws!," Outdoors Scoped, Podcast, Episode 8, (April 2, 2019)
"The Risks of a Colorado Cannabis Vacation," 48 Voice for the Defense, Texas Criminal Defense Lawyers Association, No. 2, at pp. 29-31 (March 2019)
"The Risks of a Colorado Cannabis Vacation," The Defender, Harris County Criminal Lawyers Association, Vol. 2, at pp. 21-25 (Summer 2018)
"Gun Law: Commit Even a Misdemeanor and You Could Lose Your Gun Rights," Texas Fish and Game Magazine, at pp. 42-45 (March 2017)
"A Texan's Risk of a Colorado Cannabis Vacation," The Emerald Magazine, (February 2017)
"The Warrior's Discovery Toolbox," 45 Voice for the Defense, Texas Criminal Defense Lawyers Association, No. 7, at pp. 23-28 (September 2016)
"Statutory Defenses: New Tricks for Old Dogs," Texas Criminal Defense Lawyers Association Winter Seminar, December 10th, 2005, Dallas, Texas
HONORS & AWARDS
Forensic Lawyer-Scientist Designation, American Chemical Society 2018
Certificate in Forensic Chromatography: Principles of DUID, American Chemical Society 2018
Certificate in Forensic Drug Analysis, American Chemical Society 2018
Certificate in Forensic Chromatography: Theory & Practice, American Chemical Society, 2018
Jurisprudence Award, Texas Tech University School of Law, 2006
Certificate of Appreciation, Texas Tech University School of Law, 2006
Certificate of Appreciation, City of Lubbock, 2003